Guest: Amalia Cochran, MD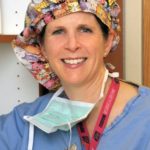 Dr. Cochran discusses the pathway to a successful career in surgical education.  As an accomplished educator and surgical leader, Dr. Cochran shares insights about pitfalls, barriers to success, and inspires us to champion professionalism in our daily practice.  As the incoming president of the society, Dr. Cochran outlines her vision of inclusivity and mentorship.
Join us and spread the word!
Download for posterity:
Amalia Cochran – Career in Surgical Education Podcast
Podcast (ase-podcast): Play in new window | Download (Duration: 48:04 — 46.5MB)
Subscribe to the Surgical Education Podcast RSS